Hey everyone!
So if you are anything like me, you watch Youtube alot. You probably watch big youtubers like Zoella (Zoe) Pewdiepie (Felix) and others. There are a few Youtubers that you NEED to watch that are smaller but still amazing at Youtube!! Anyway, lets get started!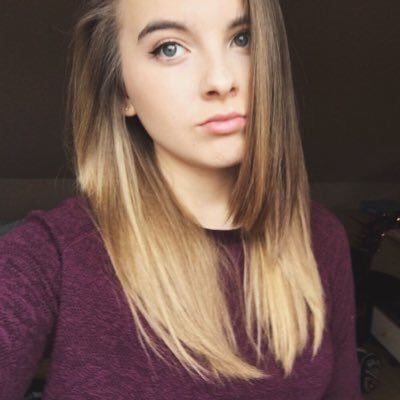 1. Eve Bennett                                                                                                                                        Eve is such a good youtuber, posting interesting, good quality YouTube videos that her 110k+ subscribers love! She does beauty, fashion and lifestyle videos but she isn't one of those especially make-uppy videos and i'm sure you'll find a video on her channel you'll love! Whatever you are into! Eve will turn out to be as successful as Zoe or Tanya I bet and I know you will be with her every step of the way!
2. Floral Princess 
Floral Princess (Anastasia) has a fast growing YouTube channel. Her channel is very pastel and she posts hauls and make-up videos. Her channel is more for the beauty loving people but I know there are a lot of them! She has 120k+ subscribers as i'm writing this so go and check her out because she knows what she's talking about when it comes to fashion and beauty!
3. Just Jodes  
Jodie has a personality to die for! Her channel is very Lush based but she has recently been branching out and doing some different videos! Jodes loves her subscribers, tweet her and she will most likely reply! If you subscribe to her, expect a new video from Jodes within a few days!
4. MegSays 
Meg suffers from a illness called M.E but that doesn't stop her making amazing YouTube videos for you guys! Again, Meg is very beauty and fashion related but there's something about her that's different from all the others! She is super sweet and is totally honest about everything she reviews/buys!
5. Shay Mitchell
You might know Shay as Emily from Pretty Little Liars, and even though she has 1 million subscribers some of you guys might not know she had a channel! I don't really wanna talk about her loads because you all probably know how amazing she is!
6. Mark Ferris 
Yes, I realize most of these YouTubers are beauty related so I thought I would add someone who isn't quite like that! Mark Ferris is one of my favourite YouTubers out there at the minute, which says something! He also knows Zoe, so if you like her YouTube friends (like Tyler Oakley) they you'll love him!
***
Disclaimer- I know this post is a bit "Get to the point" and not very.. I don't know the word, but this isn't really the style of post I usually do! If you are new and this is the forst post you're reading, check out a few other posts before you decide to never look at this blog again! Sorry for the rant, I just wanted to let you know! Xx
So I hoped you enjoyed this post, let me know any YouTubers you like that you think i'll enjoy! Also tell me if you like any of these!
See you soon! | love you! | Bye! |